Around the world our LFC International Academies provide young players with an opportunity to develop, learning new techniques and skills, all under the guidance of our coaching staff.
We offer something different and something unique by developing players both on and off the pitch, educating them through experiences that will shape their progression into young adults and giving them skills that can be used throughout their lives.
Our overall aims are to bring LFC to our young fans around the world and to demonstrate just how special our football club is.
Wherever you are lucky enough to attend a LFC coaching programme we hope you have fun and enjoy learning how to play 'The Liverpool Way'.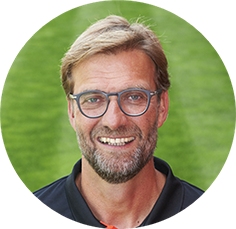 Jürgen Klopp, Manager
Liverpool Football Club är den bästa klubben i världen.
LFC är som en stor familj. Vi har ett ansvar för att ge unga spelare runt om i världen tillgång till den bästa miljön och coachingen som möjligt. Det är vad vi vill uppnå med våra internationella akademier.
Genom att följa samma läroplan som vi levererar till våra spelare på LFC Academy kan vi se till att alla deltagare får den allra bästa fotbollsutbildningen från våra tränare. Jag tror att det är mycket viktigt att utveckla en spelares kompetens både på och utanför planen och våra internationella akademier göra just det.
Jag är oerhört stolt över att vara en ambassadör för detta fantastiska program som fortsätter att gå från klarhet till klarhet. Denna roll gör att jag kan ta LFC till våra unga fans över hela världen och visa dem vad det innebär att vara en del av LFC familjen.

Ian Rush - LFC Legend & Soccer Schools Ambassador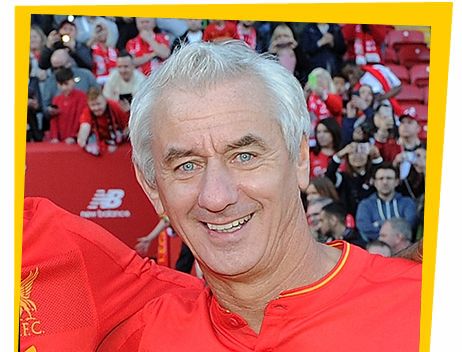 SPELA THE LIVERPOOL WAY
Liverpool Football Club är erkänd världen över som en elitgrupp av klubbar med ett världsrykte. Vi är stolta över att skapa den bästa miljön för utveckling av unga spelare, både som fotbollsspelare och som människor.
Vi har en väldigt speciell filosofi som är välkänd av våra spelare, personal och fans över hela världen och skiljer oss från andra fotbollsklubbar.
Egenskaperna "Att spela The Liverpool Way" var uppenbart under 2005 Champions League-finalen. Laganda, hårt arbete, beslutsamhet och förmåga att övervinna alla hinder i livet och framför allt lek med värdighet och fair play. Det är alla värden och egenskaper som vi söker i våra spelare.
Under de senaste 50 åren har klubben gått i spetsen för brittiska och europeisk fotboll, vinna många mästerskap och europeiska klubbturneringar. Under denna tid har det skett en konsekvent tradition av att utveckla toppklass aktörer, särskilt från Liverpool Academy; närvarande Steven Gerrard är det ultimata exemplet på en hemodlade talanger som rankas högst upp på den globala spelet.